Camp Boss here, kicking off our first day of the Summer Getaway! Our Top Sponsor of the day is
Scrappin' Serenity!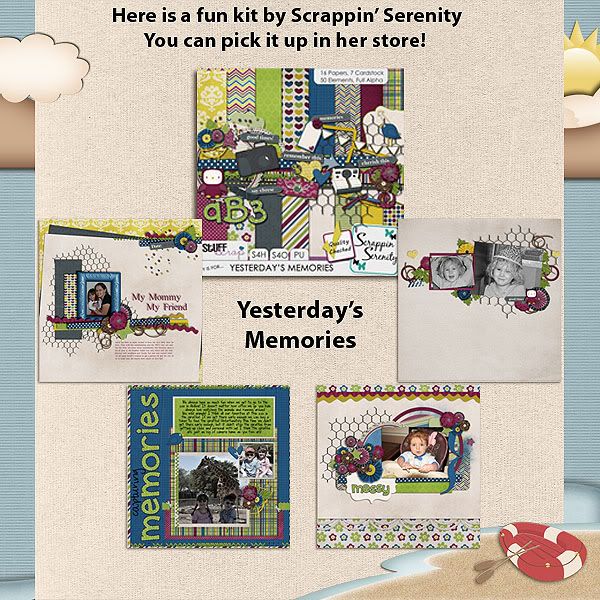 We asked all our sponsors these questions so we could get to know them a little better:
Favorite Summer Vacation: I loved our trip to Gulf Shores nearly 3 years ago! It was great taking the kids to the beach for the first time. My 5 year old still talks about it and she was only 2 1/2 at the time! I hope we can go back sometime soon!
Favorite Ice Cream Flavor
: This is hard, because I love all kinds of ice cream! I will no turn down any flavor! :) But I guess Strawberry is probably my all time favorite!
Favorite Summer Song:
Umm....I guess Summer Lovin' From Grease...or School's Out For Summer by Alice Cooper.
Favorite Summer Activity:
Summertime is all about being outside! I love splashin, swimmin, and floating in the water...any kind of water..pool, lake, river, ocean, it doesn't matter!